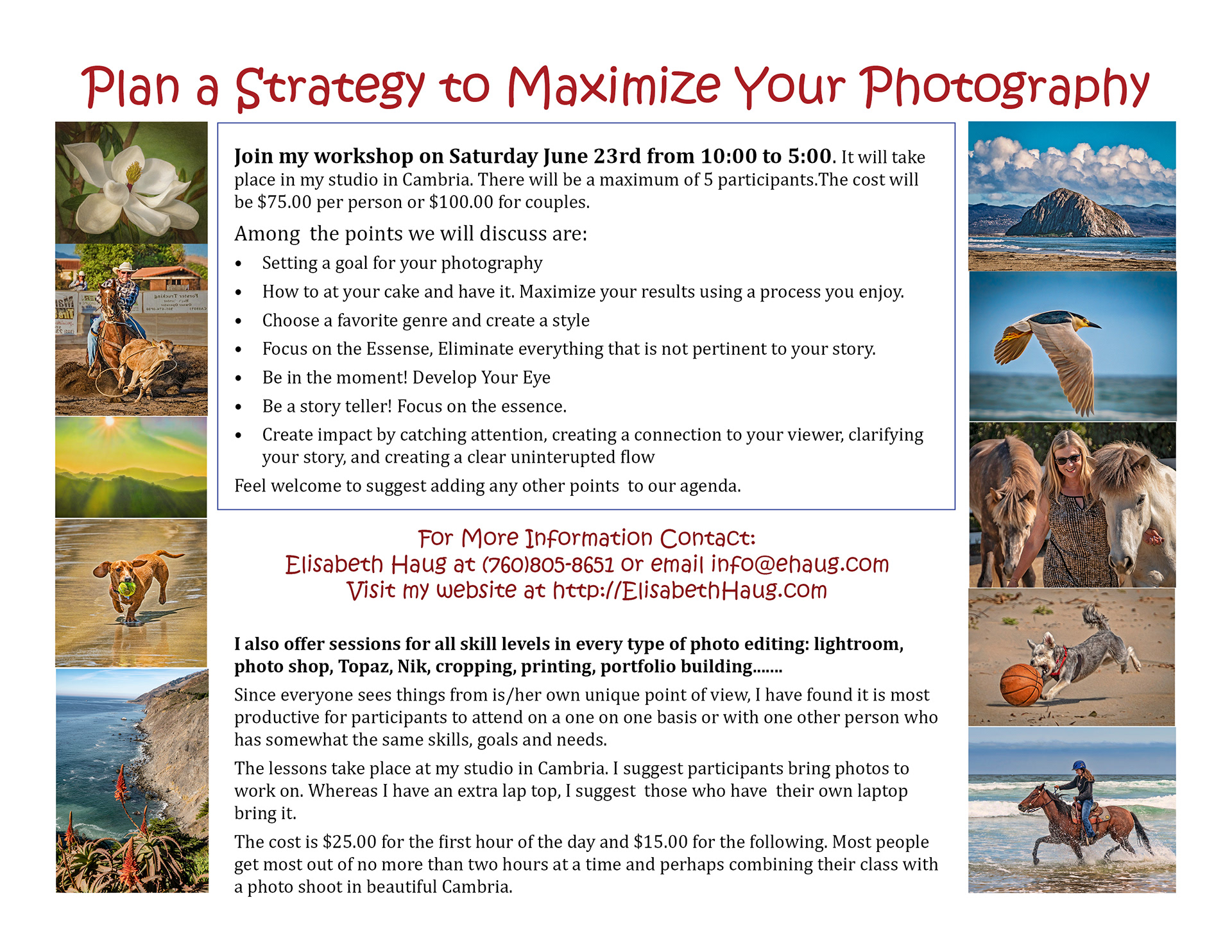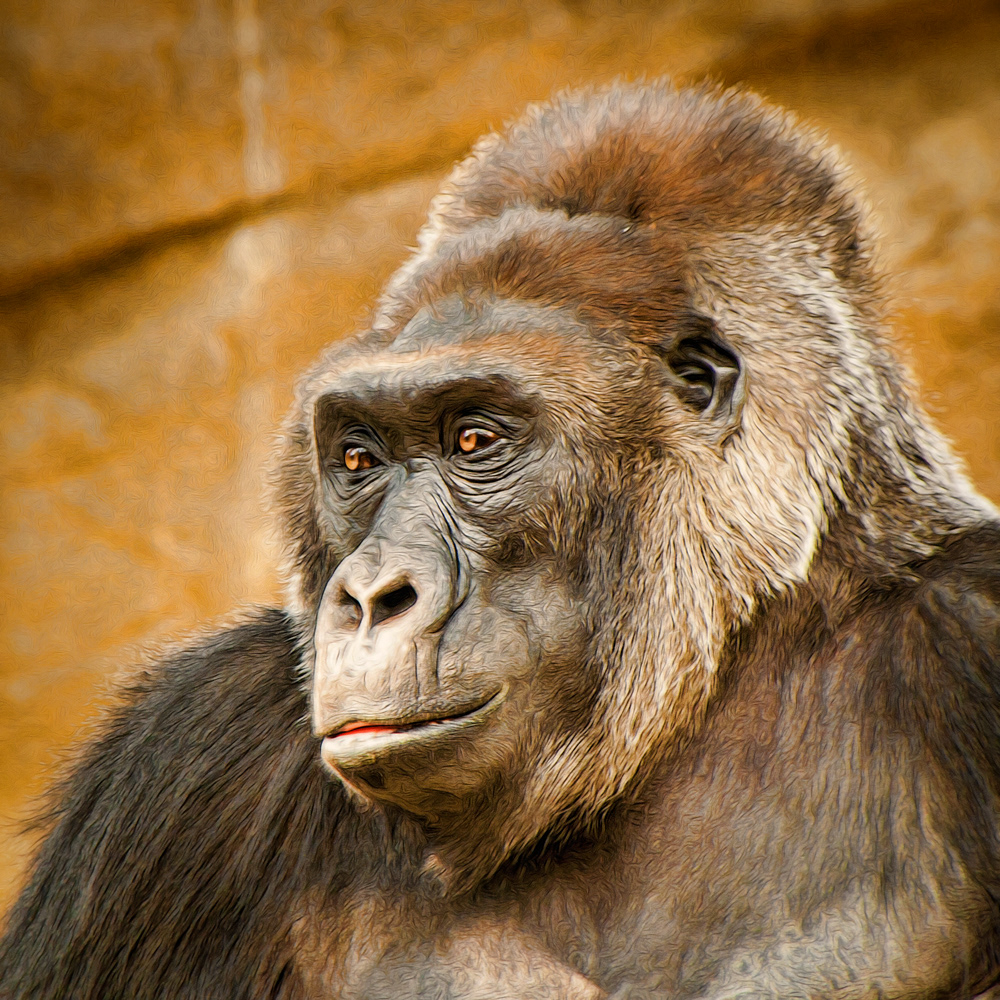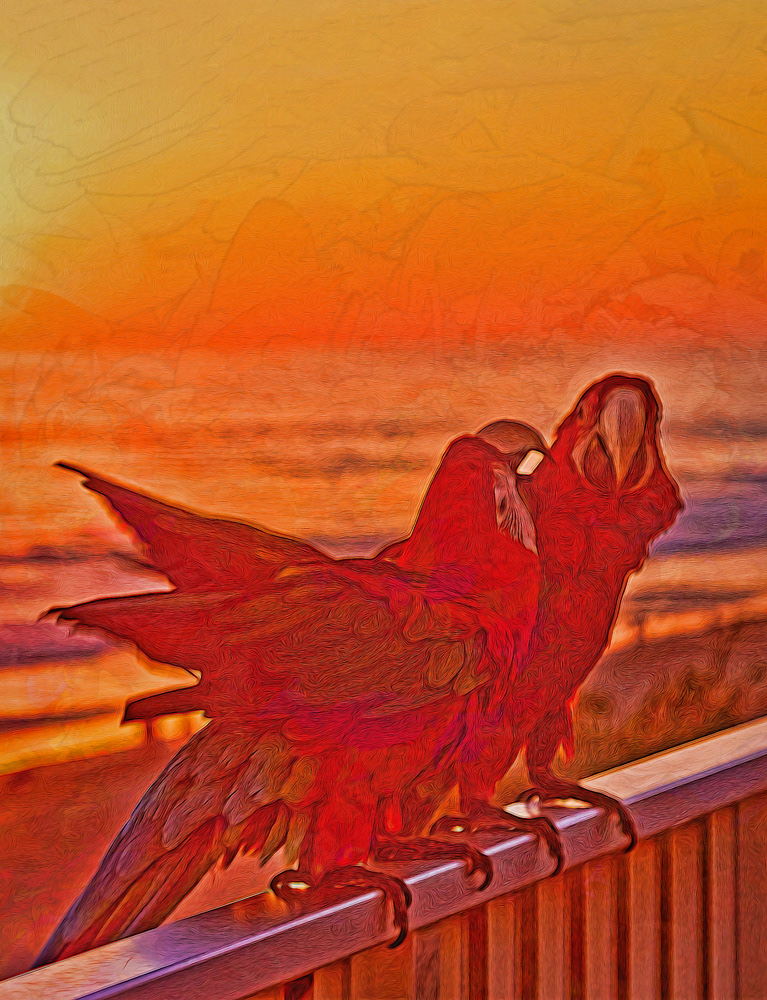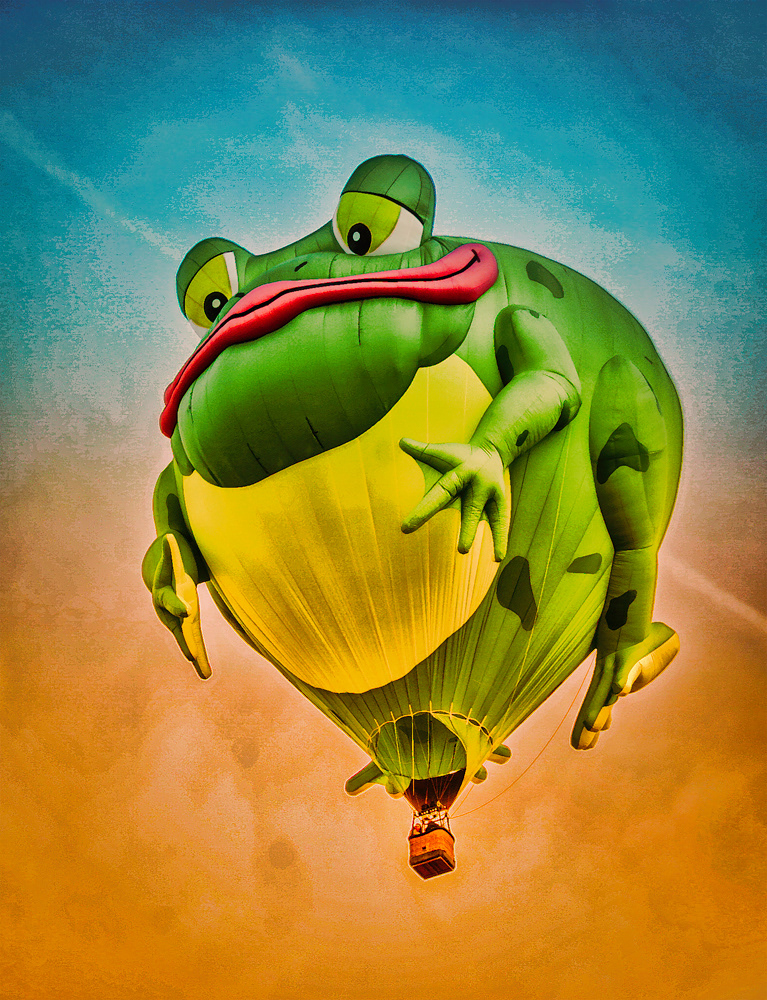 Photo Workshops and Individual Lessons
"Elisabeth Haug's Photo Art"
Contact Elisabeth at info@EHaug.com or call her at (760)805-8651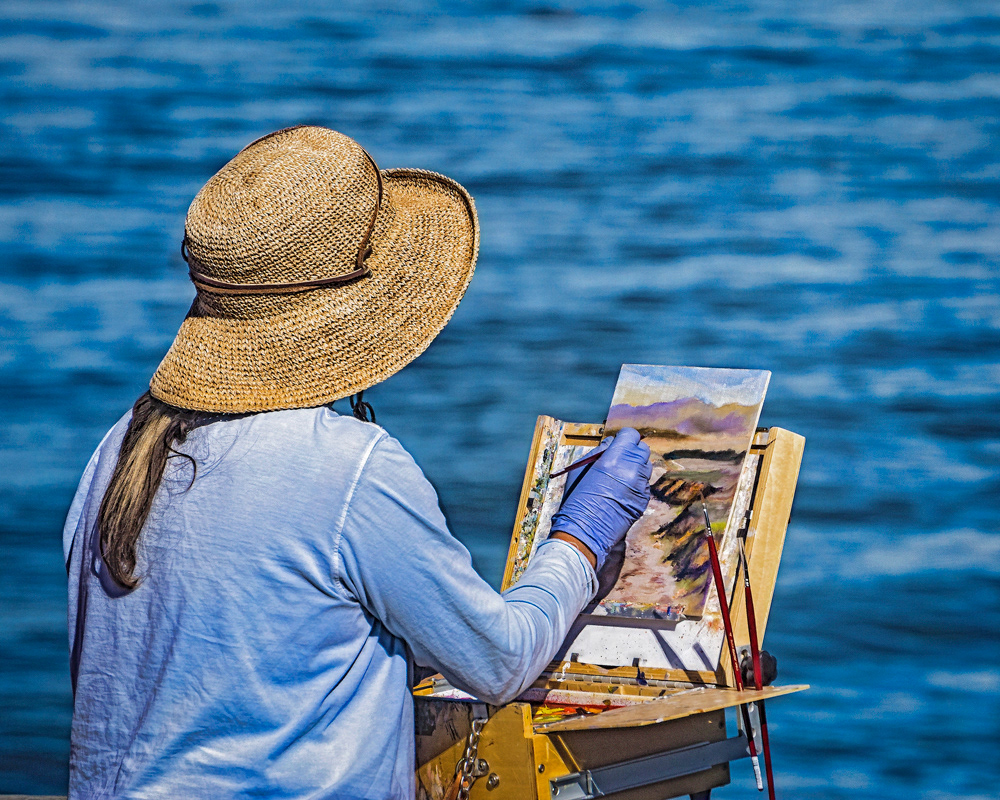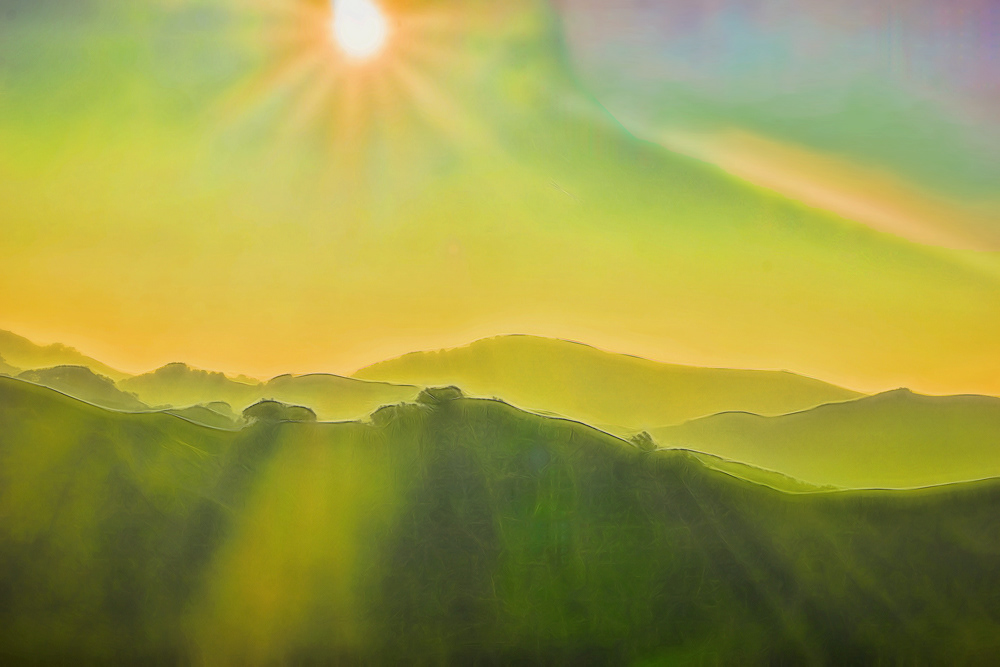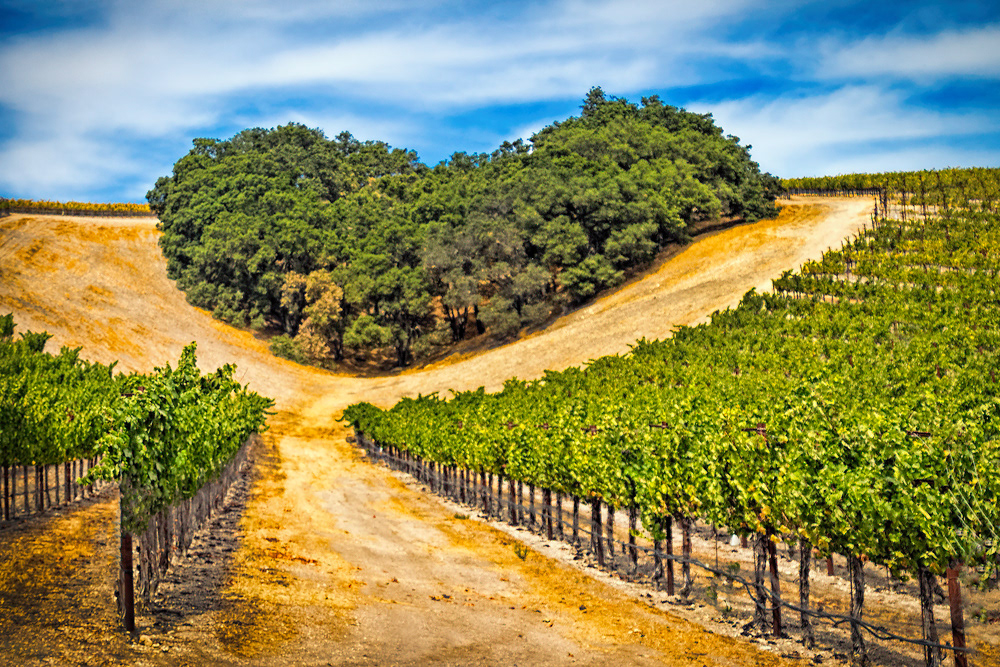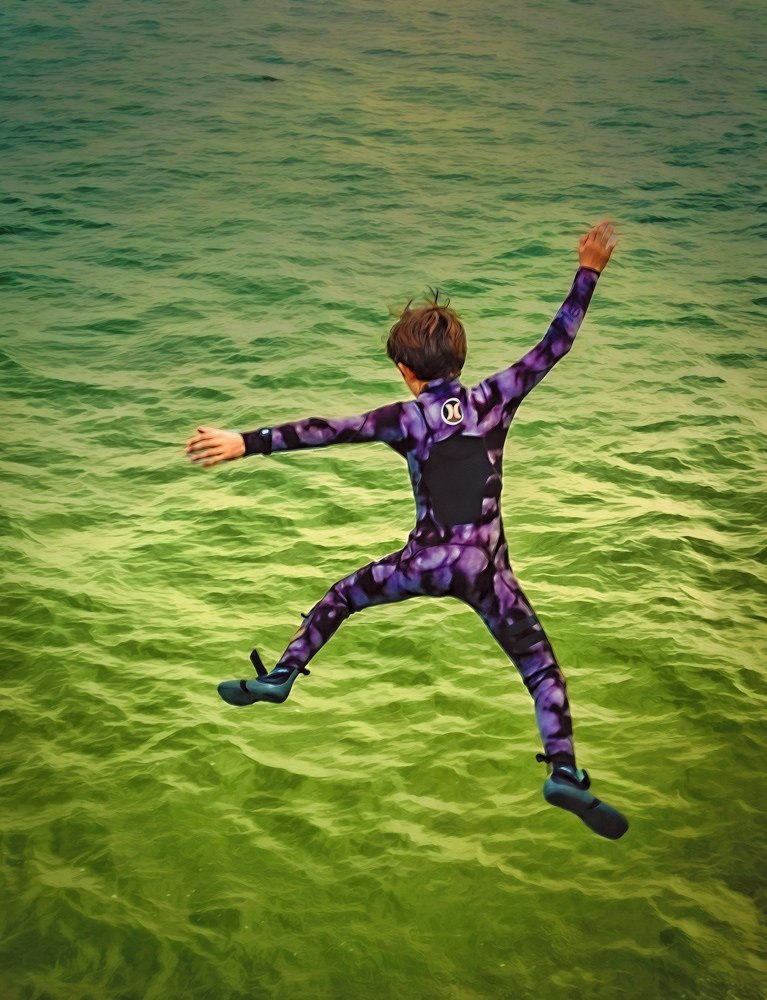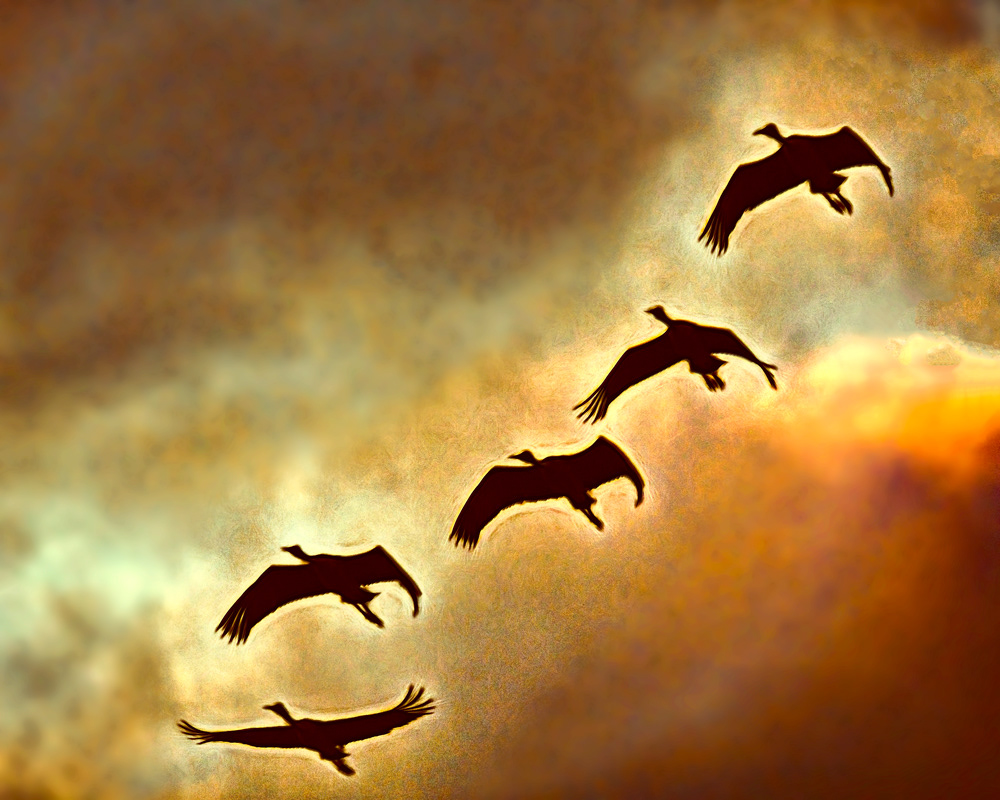 June  will feature two of my workshops. Both will take place at my studio in Cambria and both are about maximizing the benefits of your Creative Cloud photography membership. Price of each workshop is $75.00 per person. Couples $100.00. Both workshops $100.00 Maximum 5 participants.
On Saturday June 3rd, 2018, (10:00 to 5:00) learn how to create your FREE business, personal, or portfolio website hosted by Adobe. I will explain and demonstrate the simple building process and then each participant will choose a template and create his or her own site. Bring the photos and text you want to include. Once you know how, you can update your galleries and create new ones in basically no time. Check out my website http://ElisabethHaug.com to view a finished result. Software automatically creates three versions--computer, tablet, and phone. One site is hosted free per creative cloud membership.
On Sunday June 4th, 2018 (10:00 to 5:00) upgrade your Lightroom skills. Recap the basics and learn new, not commonly known, tips and tricks. Maximize your catalogue, add software plugins, develop your photos, print them, and create slide shows.